Travel to the Western coast of South America to visit Peru, a nation renowned for its cultural history stretching back more than ten centuries and its incredible fusion cuisine to teach children or contirbute to conservation initiative in the Incan capital of Cusco. On the weekend, sample Peru's famously delicious cuisine, and grab yourself a chullo or poncho to take home some authentic Peruvian style.
In 2017, local NGOs and government-run initiatives in Peru reached out to us to find out if we would be willing to help them support communities in and around Cusco with their development projects. Since then our volunteers have traveled to Peru to help local organisations improve access to education, both for primary school aged children and families looking to increase their professional skill set.
GVI does not support orphanage volunteering. For more information see our stance on orphanage volunteering. We also support ChildSafe, a global child protection initiative, and regularly review our comprehensive Child and Vulnerable Adult Protection policy. All our staff and participants are required to complete a police background check before arrival on the program, and on-site child protection training is provided once they arrive in the host country. We also protect children from cyber and real-world threats by ensuring that our marketing follows child protection best practices.
Interested in making a difference in this spectacular South American destination with GVI? Apply today to join.
Where Does GVI Work in Peru?
Cusco, known for its grand cathedrals and narrow cobbled streets, is located in southeastern Peru. A city with a proud and ancient heritage, it was declared as a UNESCO World Heritage Site in 1983, and sits at an elevation of roughly 3400 meters! Your role here will be to help the communities of this city work on development projects they have identified as important. This might involve increasing access to education and assisting with enviromnetal education and conservation of Cuscos natural resources.
Cusco is used by travelers as the gateway to Machu Picchu, making it an excellent base from which to visit the legendary lost city of the Inca's. Other sites to visit on your weekend excursions include La Catedral, made from blocks filched from a nearby Inca site. To learn more about the rich Inca history you can visit the Museo Inka, which boasts an impressive collection of jewellery, pottery, and hand-woven textiles. If you want to travel more after your program, and after acclimatising, why not go see the Maras salt mines or the beautiful Humantay lake.
Incontra lo staff -
Senior Field Management
Karol Hermoza
Program Manager
Meet Karol our Program Manager for GVI Cusco. She is from the city of Lima, the capital of Peru. Karol has done her studies in tourism and got her master's degree from Durham University.
SCARICA LE NOSTRE BROCHURE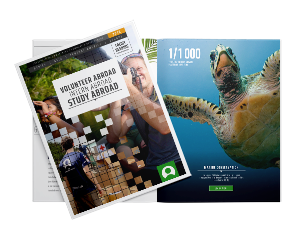 OUR VIDEOS & TESTIMONIALS
Community volunteers in Cusco made a positive impact by getting involved with local entrepreneurs. Let's take a closer look [...]
Make an impact while you're in high school. Here is what you can look forward to on the best high school volunteer abroad [...]
Make the most of your summer vacation. Learn more about GVI's exciting summer volunteer opportunities for teens.